Size Guideline
Panduan Ukuran Produk miniletics (Bahasa)
by miniletics Admin on Nov 17, 2020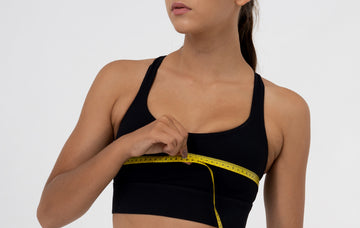 Are you looking for the best sportswear that suit your body perfectly?
Look at this guideline!
Memilih size yang pas dan tepat untuk sportswear adalah hal yang wajib. Untuk memilih size tops yang sesuai, kalian harus lebih dulu tahu ukuran bust dan under bust kalian. Sedangkan, untuk bottoms, ukuran waist dan hips lah yang wajib kalian ketahui.
Bust — Lingkar dada (terletak di bagian tengah payudara)
Under Bust — Lingkar bawah dada
Cup Size – Ukur salah satu sisi payudaramu, dari tengah dada sampai sisi luarnya (lengkungan payudara).
Waist — Lingkar pinggang (tepat di atas pusar)
Hips — Lingkar pinggul 
Ukur lingkar Bust, Under Bust, Cup Size, Waist, dan Hips dan cocokkan dengan Size Chart kami! 
Ukuran yang kamu pilih akan berpengaruh dengan seberapa strechy athleisure tersebut di badanmu. Semakin kecil ukuran yang kamu pilih akan semakin tight. Sebaliknya, semakin besar ukuran yang kamu pilih akan terasa sedikit longgar. Jadi, pilih sesuai seleramu!