All About Miniletics
After #BeyondtheLimit: We Went Beyond Our Limit and Together We Went Further
by Support Miniletics on Mar 29, 2022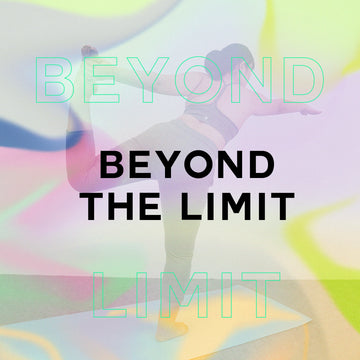 Nggak terasa akhirnya kita sampai juga di penghujung event #BeyondtheLimit. Sebelum minimin benar-benar menutup #BeyondtheLimit (dan tentu saja memindahkan setiap detiknya ke dalam memori inti minimin), minimin ingin berterima kasih kepada semua orang yang sudah berpartisipasi dalam community-based event pertama miniletics ini: Kak Elaine Hanafi, Kak Angel, Kak Cindy Fransisca, Kak Cindy Owada, Kak Intan, Kak Rizal, Kak Zee, dan khususnya minimates atas waktu dan kemauannya untuk belajar dan berproses bersama, despite everything that you have been going through for the past few weeks. 
It was two awesome weeks, wasn't it? Mulai dari yoga bersama, ngobrol soal nutrisi, sampai having fun workout together sudah kita lakukan bersama-sama dengan harapan kita bisa melampaui batasan yang nggak hanya dari luar, tapi juga batasan yang seringkali kita pasang buat diri sendiri. minimin pribadi bangga sekali dengan segala kemajuan yang sudah kita semua lakukan dalam dua minggu terakhir ini. Kita semua tentu saja nggak hanya mendorong adanya perubahan di dalam diri sendiri, tapi juga untuk orang lain. It is because alone you get far, but together we go further. High five! 
Event ini tentunya nggak hanya jadi sarana kita untuk melakukan yoga dan workout bersama, tapi juga wadah kita untuk berbagi pengalaman dan perspektif. Dengan total kurang lebih 300 minimates yang ikut meramaikan event #BeyondtheLimit dengan sangat antusias, banyak sekali momen-momen menyenangkan dan penuh refleksi yang sudah kita ciptakan bersama. 
Beberapa momen yang melekat di ingatan minimates, salah satunya adalah beberapa minimates melakukan yoga sambil ditemani si kecil. Kelas jadi lebih berwarna, dan tentunya menantang buat si ibu, karena si kecil ikut naik ke punggung ketika harus melakukan beberapa pose yoga. Selain itu, kalau bicara soal kelas-kelas di event ini, minimin rasa semua kelas memberikan keseruannya masing-masing, tapi minimin paling suka dengan webinar nutrisi bersama Kak Rizal dan Kak Cindy yang sangat insightful dan membuka pikiran minimin untuk menerapkan pola makan dengan gizi seimbang. 
Antusiasme juga ternyata masih melekat bahkan setelah kelas selesai dilaksanakan. Pasalnya, banyak dari minimates yang meminta untuk diadakan event semacam ini agar mereka bisa banyak belajar soal health and fitness. Nggak cukup sampai di situ, banyak dari minimates yang akhirnya minta untuk diberi wadah untuk sharing bersama minimates yang lain. Wah, minimin nggak bisa mengungkapkan betapa excited-nya minimin dengan ide yang mereka suarakan. 
Ide-ide dari minimates tentu saja bakal minimin tampung sebagai masukan untuk event yang lebih seru dan reflektif ke depannya. Semoga selalu ada kesempatan agar kita bisa belajar dan jadi the better version of ourselves bersama-sama. 
Sampai jumpa di event selanjutnya, minimates!