All About Miniletics
Styling Athleisure untuk Casual Look? Siapa Takut!
by Support Miniletics on Feb 15, 2022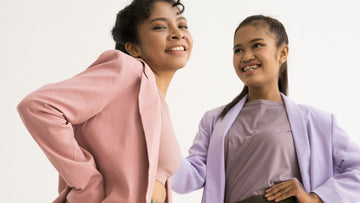 Kegiatan yang super padat dan hectic seringkali bikin kamu dituntut untuk berpakaian dengan lebih nyaman dan praktis. Meski begitu, tentu saja kamu nggak bisa mengorbankan estetika juga, kan? Tapi, bagaimana ya caranya biar kita tetap bisa tampil chic sekaligus tetap merasa nyaman? Athleisure adalah jawabannya. Sejak menjadi tren dalam beberapa tahun belakangan, athleisure sudah menggebrak batasan antara baju nge-gym dan baju yang bisa kita pakai hangout dengan teman-teman. Jadi, mau kamu pergi ke studio yoga atau pergi jalan-jalan, your outfit can now do it all. 
MEMADUKAN FASHION DAN FUNGSI
Kamu bisa mempercantik athleisure look-mu dengan memadukan koleksi athleisure, seperti sneakers, legging, dan sports bra, dengan jeans, jaket kulit, blazer, maupun heels. Dengan begini, kamu bisa invest hanya untuk items terbaik yang bakal bikin kamu nyaman dan tetap stylish.
Jangan lupa juga untuk melengkapi athleisure casual look kamu dengan aksesoris yang memiliki sporty vibes, seperti kacamata hitam, topi baseball, atau sling bag. Perhiasan juga akan menambah kesan manis pada look kamu, tapi jangan terlalu berlebihan. Kamu hanya butuh kalung dengan rantai tipis atau anting bundar kecil untuk melengkapi casual look kamu. Just keep it simple and cozy enough untuk kamu bebas beraktivitas. 
HOW MINILETICS CAN GO WITH THIS 
Kamu bisa mencoba memadukan Motion Dynamic Bra warna Black dan Motion Legging Full warna Grey atau Pastel Lilac dengan jaket kulit warna hitam untuk mendapatkan look yang edgy dan santai. Jangan lupa juga untuk menambahkan kacamata hitam serta choker. Outfit ini cocok banget kamu pakai untuk agenda girls' night out bersama teman-temanmu. 
Ada banyak kemungkinan streetwear look yang bisa kamu kenakan dari pullover dan hoodie. Coba padukan All Day Pullover dengan boyfriend jeans kesayanganmu dan nggak lupa juga tambahkan bucket hat ataupun topi baseball. Untuk look yang lebih cute dan nyaman, kamu juga bisa mengenakan All Day Hoodie yang dipadukan dengan overall jeans. 
Untuk look yang lebih girly dan feminin, Ace Mid Rise Skirt warna putih yang memiliki desain high-rise akan sangat cocok dipadukan dengan crop top, seperti Sans Crop Tee. Outfit ini bisa jadi go-to kamu untuk main di cuaca yang panas. 
Ada banyak banget outfit casual yang bisa kamu hasilkan dari
mix-n-match
koleksi
athleisure
. Di antara beberapa ide outfit di atas, mana nih yang jadi
style
minimates banget?