ABOUT US
Our Story
by miniletics Admin on Dec 07, 2020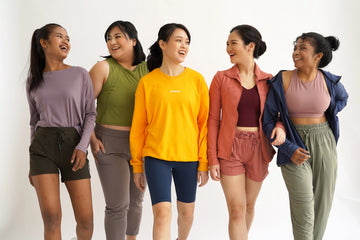 ENG | ID
We're miniletics. We believe that making progress today will prepare us for tomorrow.
It's not our goals that unite us, but it's the things we do to achieve them. Although our sports and end goals might be different, sweat is our sport. And we're a team of individuals who know that to go further, we go together.
Founded in 2020, from a small room in Surabaya, Indonesia, with nothing but a phone, 1 million rupiah (equivalent to USD80) and big ambitions we had no right to hold. Today, we create the tools that help everyone to reach their best potentials, by making the clothing you'll sweat in, the content & media you'll find inspiration in and the community you'll find your best. We always try to keep athletes at the center of everything we do. 
We believe that small progress leads to big results for our body. That's why we are miniletics.
Belief
We serve Local Communities | Share Valuable Content | Deliver great products
Visions
A local and community-based brand, which supports the community to have consistent small progress and celebrates small wins 
Values
Encourage the community to make one small progress each day which will have a big impact in the long term